H.O.D is HOD Design Consultancy and Hoe Design Architect. HOD Design Consultancy was founded by Ar. Eric Wong Weng Hoe in 2017 to provide interior and furniture design services, and market H.O.D brand furniture and products. H.O.D is a sister company of Hoe Design Architect, an architect's firm specializing in residential, hotel and resort project established by Ar. Eric Wong in 2013.
The mantra of H.O.D is providing quality architecture, furniture products and interior design that are connected to people. We aspire to evoke awareness of cultural roots, whereby the values are extracted, distilled and imbued into our designs, and reinterpreted with contemporary design vocabulary. Our works are crafted through contextually sensitive designs that people are emotionally attached to. We emphasize space as the main generator of a building's design – Form follows Space.
Managing Director/Founder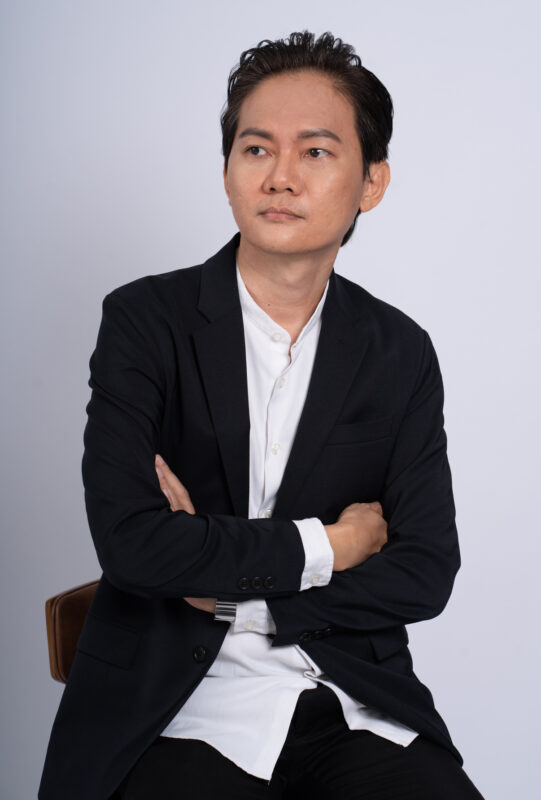 AR. ERIC WONG WENG HOE
Ar. Eric Wong Weng Hoe studied Architecture in the University of Newcastle in Australia. During his days as architecture student, he had been interested in exploring new design ideas and entered a few architectural competitions. His work had been selected as one of the finalists in the Congress LSA (Lightweight Structures In Architecture, Engineering And Construction) International International Student Design Competition 1998.
After graduation in 2000, he started practising architecture in Singapore and had worked there for 10 over years. During his stay in Singapore, he had joined world renowned architect's firms in SCDA, RMJM and P&T, and involved in numerous award winning bungalow, condominium, resort and public housing projects, before returning to practise in Malaysia. He had become a registered professional architect with Lembaga Arkitek Malaysia in 2012.
After setting up his own architectural practice Hoe Design Architect, Ar. Eric continues to apply his design ideas and philosophy in his works, not limited to architecture but also interior and furniture design, which includes entering the MOBILI Furniture Design Competition 2015 organised by Malaysian Timber Industry Board (MTIB), where he was selected as the 3rd winner and subsequently invited to join Tanggam, the furniture designers association under MTIB.
From 2017 to 2020, Ar. Eric has been invited to contribute furniture designs for the acclaimed Professional Designers Programme (PDP), an event organised annually by the Malaysian Timber Industry Council under the support of the Ministry of Primary Industries Malaysia, to showcase latest furniture designs from notable international and local designers and encourage the transformation of local furniture industries towards Original Design Manufacturing, held in conjunction with the Export Furniture Exhibition (EFE) at Kuala Lumpur Convention Centre and South East Asia's biggest furniture fair in Malaysian International Furniture Fair (MIFF) at Malaysia International Trade And Exhibition Centre, Kuala Lumpur.
HOME / ABOUT